Earth Day edition with Rachel Briggs
Can you tell me a little bit about your artwork for this edition of Drip For Drip? Flora and fauna are my favorite things to draw, so I found it ideal that we were doing a Drip For Drip for Earth Day! I wanted to incorporate the forest and the sea and the sky, so there's elements in the illustration of each of those. I chose a baleen whale to be a focal point- a symbol of wisdom and time, and a reminder of how extraordinary and enduring our planet is. We have such a duty to use our brains and hearts to honor and respect it. For process, I drew this out in pen and ink, my favorite for the black and white contrast, adding some highlights and shadows to really bring it dimensional.

How do you drink your coffee? Black, straight up. Usually two cups a day. Then I switch to tea.
Do you have a favorite coffeeshop? I do, it's a tie. I really love Headquarters, it's a tiny shop in West Nashville that has good coffee and lovely natural light for sitting and reading. Also I usually wind up stopping by Crema a few times a week, another favorite.

Sounds like I have to come back to Nashville! Anything interesting projects coming up? I have a number of new beer labels and cans lined up for Wiseacre Brewing Co. and (you would like this, Dutch bicyclists!) am in the process of designing a cycling jersey for them as well. Beyond other client work, I have been working on my own illustrated story that I hope sees the light of day soon!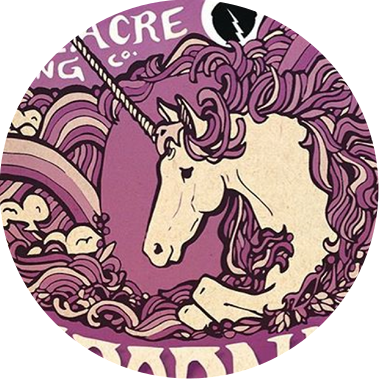 Rachel Briggs
Drip For Drip's Wijtze met Rachel back in 2006 when they were both in New York for Halloween, with a group of friends from Nashville. They went thrift store shopping and walked around Williamsburg. Rachel is one of those artists that are really interesting to follow as her new work is always surprisingly fresh. She seems to come up with a new technique for every project, and there's so much hard work going into her artwork that it's hard not to love her paintings, drawings, lettering, doodles and designs.